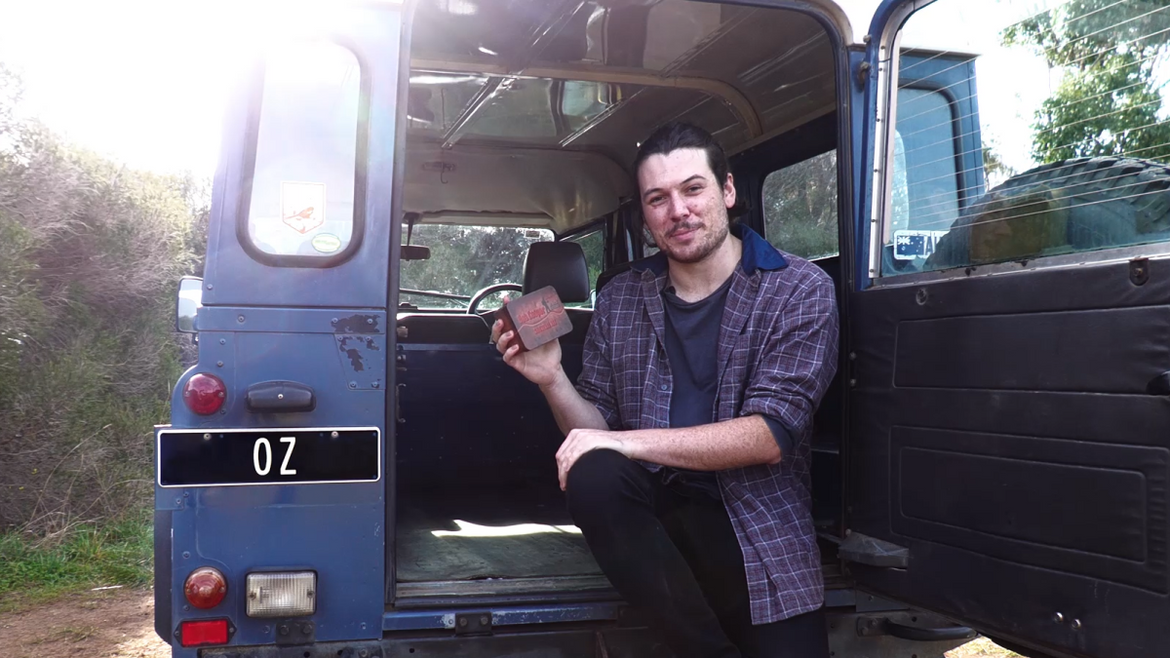 Is This the Perfect Emergency Survival Kit?
Whether you're going for a day hike in the bush or setting off on an outback road trip, it's important to be prepared for any situation the harsh Aussie climate might throw at you. Today, we're going to take a look at a fantastic little kit that will equip you with just about everything you need in an emergency situation. Let's learn a little more about the Bob Cooper Survival Kit.
If you injure yourself in the bush, having basic first aid on hand becomes vital. Thankfully, the Bob Cooper Survival Kit comes packed with first-aid essentials, including a sewing kit, band-aids, cotton pads, a scalpel, alcohol swabs, antiseptic wipes, tweezers and a fresnel lens that you can use for inspecting cuts and wounds, or to help light a fire.
Speaking of fire, the kit also has a range of handy tools and equipment to ensure you stay warm and well-fed. Inside the metal travel container, you've got a ferro rod and metal striker so you can easily start a fire and keep warm on those cold Aussie nights; fishing line, fishing hooks, brass swivel, and sinkers to do some fishing if in need of food.
The Survival Kit also contains a compass so you always find your way, a whistle to attract attention from nearby campers if you're in a sticky situation and a signaling mirror to attract attention from rescuers. 
In addition to all this, the kit has a number of basic camping and survival essentials, including plastic bags to be used as storage, dry-sacks or even a makeshift flotation device, trace wire, cord, a pencil and a multi-tool (which has all your essentials, e.g., screwdriver, bottle opener, etc.) for all those survival situations in-between. There's also a torch for seeing in low-light, a pack of mini playing cards to keep you entertained, and a knife for pretty much anything else that wasn't previously mentioned!
This Survival Kit by Bob Cooper has everything you need - for more information watch the Bob Cooper Survival Kit Product Review with Tom and see the incredible number of tools that ensure you've got water, warmth, shelter, signals and food to comfortably survive.
And if you love Bob just as much as we do - check out www.bobcoopersurvival.com for survival training and courses, survival merchandise, snake handling equipment, books, DVDs and headsox!